Brian Cross was born in Barcelona. After be interested in dance music life since he was a child, he developed amazing qualities djing and producing, creating a huge atmosphere in Spain around his name. His first release was a remix he did for FRANK TRAX "Alchemy" under the label Tempo Music. After this remix he signed an exclusive contract with Tempo Music as a producer and DJ for the record label. At the age of 20 years old, Brian already released more than 20 singles being always on the top sales charts in Spain, remixing Dance bands like Sylver "The Smile has left your eyes". After that remixes another names where interested in his work. One day, one of the biggest DJ's in the world , Armin van Buuren, was remixed by Brian Cross in one of his biggest tracks "Burned with Desire". Brian was growing as a producer and he was releasing his singles in other countries like Mexico with Mas Label Music and Belgium with AGM Music. In 2003 Brian was signed as one of the Amnesia Ibiza Resident DJ's Team with Mar-T and Les Schmitz. Then the story changes. Brian started to play on the Armada Nights in Amnesia together with Armin van Buuren on Tuesdays during summer time and Sundays together with Robbie Rivera under the JUICY IBIZA nights at Amnesia. Brian signed his single "4U" on Armada Music and he started to collaborate with Armada Music as a producer and DJ. Being part of the Armada DJ's in Ibiza Brian was learning a lot from Paul Oakenfold and Nick Warren, being every time more professional and respected. On 2004 Brian started his Amnesia Ibiza World Tour playing in countries like Canada, Brazil, El Salvador, South Africa, UK, Sweden, Spain, Austria, Poland, Rusia, China, Malaysia, Singapore, Korea, Taiwan, Turkey, Australia and many more countries, starting to be a respected international DJ and producer. 2005 was Brian's year. He created with Amnesia a new compilation series called AMNESIA DJ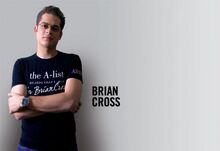 Ad blocker interference detected!
Wikia is a free-to-use site that makes money from advertising. We have a modified experience for viewers using ad blockers

Wikia is not accessible if you've made further modifications. Remove the custom ad blocker rule(s) and the page will load as expected.