David Amo makes up half part of Amo + Navas, one of the most well known deejays/producer teams within Electronic Music.Amo + Navas' careers began at as early as at the age of 16. Since then they have worked hard to learn their profession and to keep growing professionally – something which has turned them into meticulous and respected deejays.As owners and head managers of the successful record label Fresco Records, they have also pulled through big projects with artists such as John Acquaviva, Manuel De La Mare or D-Nox & Beckers, and remixes for Trentemoller, Olivier Giacomotto, Lissat & Voltaxx o Rinocerose, to name a few, with productions licensed by Universal Music, EMI, Ministry Of Sound, 1605, Armada, Toolroom, Ultra, Kontor, Yoshitoshi, Definitive, Great Stuff, Black Hole, Urbana, F*** Me I'm Famous, Starlight, 303 lovers, Hotfingers, Spinnin, etc..., reaching several #1s.David and Julio have also participated in more than a few Ibiza nights, and have also been headhunted by some of the most important clubs on the white island: Amnesia, Space, Privilege and Bora Bora proving their skills, as always, to the most demanding audiences.Thanks to long-term residences at some of the most prestigious clubs, as well as uncountable sets as guest artists at international events such as Creamfields, Sunrise Festival (Poland), Moots Festival (Mexico), Fineplay (Japan) and Kaballah, XXXPerience, Flowers 3D, Green Valley (Brazil).Performances on parties for brands such as Burn, Technics, and Peugeot, they have gained all the experience on the turntables needed in order to create something truly magic in clubs and at festivals all over the globe (Germany, Bulgaria, Brazil, Columbia, Korea, United Arab Emirates, France, Netherlands, Italy, Japan, Morocco, Mexico, Poland, Russia, Ukraine, USA and naturally all of Spain). On NYE 2010 they played on Rio de Janeiro Beach for one million people.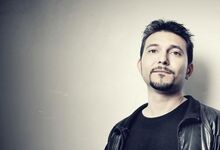 Ad blocker interference detected!
Wikia is a free-to-use site that makes money from advertising. We have a modified experience for viewers using ad blockers

Wikia is not accessible if you've made further modifications. Remove the custom ad blocker rule(s) and the page will load as expected.