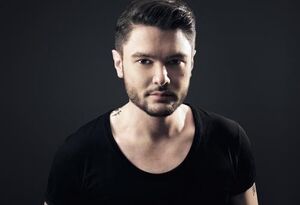 Enzo Darren is one of the most up-and-coming EDM artists of his generation. His signature sound, based on catchy melodies and heavy beats, gives his music a unique imprint. Supported by the world's biggest djs and producers including Nicky Romero, Tiesto, W&W and Dada Life, he has signed several successful releases on Ferry Corsten's label Flashover Recordings. He often hits Beatport Progressive House Top 100.In early 2013 he obtained the Swedish Platinum Award for collaborating as remixer on the track 'Dance Our Tears Away' by John De Sohn.Enzo Darren represents, without doubt, the new face of the french house music scene.
Section heading
Write the first section of your page here.
Section heading
Write the second section of your page here.
Ad blocker interference detected!
Wikia is a free-to-use site that makes money from advertising. We have a modified experience for viewers using ad blockers

Wikia is not accessible if you've made further modifications. Remove the custom ad blocker rule(s) and the page will load as expected.