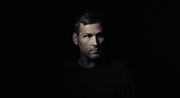 Ryan Raddon (born February 25, 1971 in Chicago, IL) aka Kaskade is a disc jockey and american discographic producer. He is also part of the electronic music band Late Night Alumni. Now he is at No. 36 in the DJmag's poll of 2013.
Ad blocker interference detected!
Wikia is a free-to-use site that makes money from advertising. We have a modified experience for viewers using ad blockers

Wikia is not accessible if you've made further modifications. Remove the custom ad blocker rule(s) and the page will load as expected.