DJ/producer Kobbe is based in St Louis, Missouri, USA, and started releasing dance records in 1997 followed by techno productions and finally turning to house music. Owner of Land Of Voodoo Recordings, Kobbe created his own distinctive brand of sexy pounding house music that ignites dance floors all over the world, with global club hits like "Voodoo Doctor", "Bodyshaker", "Discoteka" or "I Need Someone" and has been playing and producing music that has stimulated crowds in clubs all over the world. An unashamed workaholic, when he's not traveling or remixing, Kobbe is locked in his studio infusing sounds to produce a constant stream of outstanding tracks. The world's top record labels queue up to have him put his sound to their tracks. Kobbe's releases have seen the light on a variety of international record labels and have been getting massive support from the biggest names in electronic dance music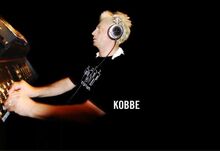 Ad blocker interference detected!
Wikia is a free-to-use site that makes money from advertising. We have a modified experience for viewers using ad blockers

Wikia is not accessible if you've made further modifications. Remove the custom ad blocker rule(s) and the page will load as expected.