If you have been anywhere near an electronic music event in the past few years, the likelihood is that at least one point during the evening you will have been moving to the hypnotic sounds of Marco Lys. His work on labels that include Positiva, Rising Music, Strictly Rhythm, Nebula, Oxyd, Audio Therapy, Baroque, Rise and Direction have gained support from the cream of the world's elite, whilst collaborations with several other producers - most noteably Chris Lake, show his diversity and ability to bend his sound to suit any style. It's easy to see why Marco Lys is the name on the lips of label heads and top producers across the globe. More information: http://marcolys.supraton.eu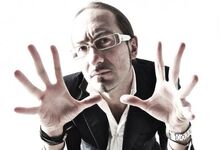 Ad blocker interference detected!
Wikia is a free-to-use site that makes money from advertising. We have a modified experience for viewers using ad blockers

Wikia is not accessible if you've made further modifications. Remove the custom ad blocker rule(s) and the page will load as expected.