| BIG ROOM FUNK | soundcloud.com/mattzanardo twitter.com/mattzanardo instagram.com/mattzanardo Support from: MAKJ HENRY FONG WILL SPARKS THE CHAINSMOKERS NEW WORLD SOUND UBERJAK'D CASH CASH LUCKY DATE JDG | THE HOXTON RESIDENT | http://www.facebook.com/thehoxton | PROMOS & INQUIRIES | info@mattzanardo.com | MANAGEMENT & BOOKINGS | jonathanc@2plustwo.com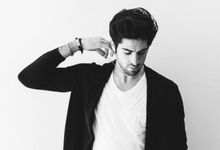 Ad blocker interference detected!
Wikia is a free-to-use site that makes money from advertising. We have a modified experience for viewers using ad blockers

Wikia is not accessible if you've made further modifications. Remove the custom ad blocker rule(s) and the page will load as expected.