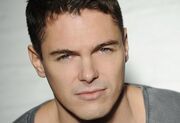 From Manchester to Ibiza and beyond, The Recording Studio to The Big Screen, Beatport to the Airwaves and everywhere in-between, Oliver Lang continues to be an ever present force the world over!Oliver Lang in one of the leading forces in the new school era, if it's releasing on some of the most prolific records labels or DJing in front of 1000's of people on a weekly basis, Oliver has all this on his resume.Residencies for world renowned beach club Bora Bora in Ibiza, the legendary Gatecrasher and Belgium's super-club Versuz are just the tip of the iceberg.Oliver continues to have production success, regularly in the DMC Buzz Chart and tracks out on Toolroom Records, Spinnin, Blackhole, Deeperfect and Hotfingers to name a few all making it into the Beatport charts.Finally, Liam Neeson returned to the big screen earlier this year in the Warner Brothers number 1 US Box Office mystery thriller 'UNKNOWN', where Oliver Lang appeared in a cameo role as a DJ in the night club scene in the city of Berlin. Watch out in 2013 for his next big appearance.
Ad blocker interference detected!
Wikia is a free-to-use site that makes money from advertising. We have a modified experience for viewers using ad blockers

Wikia is not accessible if you've made further modifications. Remove the custom ad blocker rule(s) and the page will load as expected.