Without a doubt, the most exciting and fast rising name to emerge from the progressive & trance scene in 2012 is the young Ukrainian DJ / producer Omnia who capped a remarkable 2012 by gatecrashing into the prestigious DJMagazine Top 100 DJs at the end of October as the highest placed new trance DJ at #58.Having already made waves as a standout, festival-rockingDJ in his homeland over the past couple of years, the past12 months has seen Omnia breakout as an in-demand producer on a global scale by dropping a devastating sequence of releases that have included several Beatport#1s. Omnia has picked-up the baton to lead the EasternEuropean EDM takeover in 2012. Still In his early 20's, Omnia's imagination was first captured by EDM sounds as a young boy in the late 90's and early 2000's. By his late teens, Omnia had started to experiment with music production with a particular love of trance, but with influences drawn from many genres that have been his passion for over a decade. Self-taught in the studio, Omnia's sound has a distinctive edge and a style that refuses to be pigeon-holed.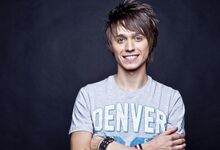 Ad blocker interference detected!
Wikia is a free-to-use site that makes money from advertising. We have a modified experience for viewers using ad blockers

Wikia is not accessible if you've made further modifications. Remove the custom ad blocker rule(s) and the page will load as expected.