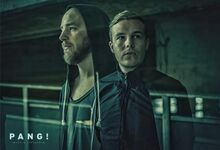 Think outside the box, bring something new to the scene and keep your originality. PANG! is tech and deep house influenced music, created in our own musical world where nothing but our own laws and standards exists. Whether it's bouncy tech house or smooth and chilled deep house we always find it important to keep it unique. Welcome to join the world of PANG! and expect the unexpected.
Ad blocker interference detected!
Wikia is a free-to-use site that makes money from advertising. We have a modified experience for viewers using ad blockers

Wikia is not accessible if you've made further modifications. Remove the custom ad blocker rule(s) and the page will load as expected.