Hailing from The Hague, Netherlands, R72 started producing in the early 2000s (he wasn't born in 1972, mind you, but his Motown-loving parents rooted his musical background in that era, hence the name). He took a break from beatmaking to finish up his studies in graphic design, but the support of fellow countrymen like Laidback Luke, Bart B More, Bingo Players and others got him back in the game. Amazingly, his irresistible disco house singalong "You Take Me Higher" went unsigned for months and months until A- Trak (who had made it a staple of his live sets, both solo and as Duck Sauce with Armand Van Helden) snapped it up for Fool's Gold.After the big succes of You Take me Higher, Rogerseventytwo had several successful remixes for Analog People in a Different World, Todd Terry, Tommie Sunshine and Punky Blaster on the DMC Buzz Chart and is now ready to bring you a new package of originals from his own hands.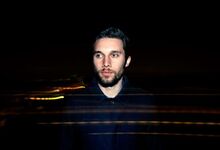 Ad blocker interference detected!
Wikia is a free-to-use site that makes money from advertising. We have a modified experience for viewers using ad blockers

Wikia is not accessible if you've made further modifications. Remove the custom ad blocker rule(s) and the page will load as expected.