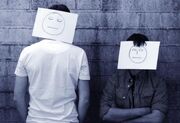 Roter & Lewis are names to keep an eye on in 2013 and beyond. Dan Lewis, based in Aachen, is producing electronic music since 1999 and already had releases on labels such as Lickin Records, Kontor or Armada, while Sebastian Roter from Mainz focused on DJ ́ing and quickly gained an outstanding reputation that resulted in countless bookings all over germany. Both of them are house-enthusiasts and already collected valuable knowledge and experience. Besides his own productions Dan remixed the likes of Michael Mind, Patric La Funk and Leisuregroove. Sebastian ́s musical upbringing was influenced by the Rhein-Main house music scene with top notch dj ́s and producers Amir and Butch being his masters and paragons. In 2009 the ambitious and driven duo joined forces to become Roter & Lewis. Since then they have crafted a unique sound of their own, influenced by Sebastian ́s love for classic Disco Records and Vocal-House combined with Dan ́s unprecedented production skills. Their philosophy based on hard work, drive and passion for music are traits that no amount of success can replace. Nonetheless with their recent productions being picked up by international top-labels Toolroom Records and Strictly Rhythm, the dj- and production-team is more than ready to become an household name in the world of electronic music.And there is more to come, so don ́t forget that they are the ones to watch this year...stay tuned!
Section heading
Write the first section of your page here.
Section heading
Write the second section of your page here.
Ad blocker interference detected!
Wikia is a free-to-use site that makes money from advertising. We have a modified experience for viewers using ad blockers

Wikia is not accessible if you've made further modifications. Remove the custom ad blocker rule(s) and the page will load as expected.