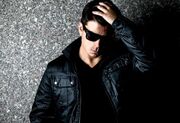 Shanahan, DJ Producer, & Remixer, has worked with some of work ethic today's biggest artists across the globe, including Hardwell, First State, & Glenn Morrison to name a few. With his endless amounts of ideas clashing into one track, it's easy to realize why he is being recognized by some of today's top artists including Hardwell, Tiesto, Armin Van Buuren, Ferry Corsten, & Gareth Emery, while releasing on labels like Revealed, Spinnin, Armada, Pinkstar, Perfecto, System, SONY & more.Shanahan's style consists of melodic bridges, giving a breathless emotion, falling into an obsessive tension build, and finally slamming towards the unpredictable heavy-hitting drops.While being in the early stages of his career, Shanahan has already accomplished a great deal in the Music Industry. Landing a huge mainstream remix for Dangerous Muse has thrown his name around in the indie-dance/Rock Genre, spreading his productions across radio worldwide. Receiving a personal Edit/Remix from the #1 DJ in the world, HARDWELL on his single, "Passion" in 2011. He just landed a signing with SONY MUSIC for an official remix of Glenn Morrison's #1 Canadian billboard hit, "Goodbye" in 2013.Shanahan is already far ahead of the pack and setting the dance floors ablaze nationwide with his unique, exciting style and an unmatchable work-ethic. The next generation of electronic music artists is here. Keep an eye out for this exciting talent.
Ad blocker interference detected!
Wikia is a free-to-use site that makes money from advertising. We have a modified experience for viewers using ad blockers

Wikia is not accessible if you've made further modifications. Remove the custom ad blocker rule(s) and the page will load as expected.