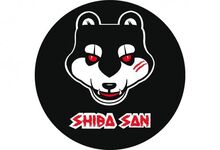 With a background in Hip Hop going back many years, the mysterious Shiba San - a proficient DJ and producer - has been creating quite a stir recently with his Deep House / Ghetto House influenced productions fusing old analog sounds with the latest technology of today, achieving rock-solid productions and creating his own personal sound.
Ad blocker interference detected!
Wikia is a free-to-use site that makes money from advertising. We have a modified experience for viewers using ad blockers

Wikia is not accessible if you've made further modifications. Remove the custom ad blocker rule(s) and the page will load as expected.