Edin Ibrahimovic aka Skitzofrenix tastes have always been really varied, you would be hard pushed to find a musician working succesfully in area's as House, Electro, EDM, and so on. He Started when he was 15 buying hiphop records and playing them home on his parents vinyl player. After a while he discoverd a much faster genre that came from the UK, called Garage. This was something new and much faster, not long after that he discoverd house music and produced his first record called "Damn It" This EP was released as the first release of Sidney Samon's label called Samsobeats. Skitzofrenix and Sidney became friends and teamed up together in the studio to make a hit record called "You don love me" which included the old sample of the Reggea artist Dawn Pen. From This Point his career started of like a space shuttle, and Skitzofrenix went touring around in the Netherlands and the World. Country's like Brasil, Turkey, Italy, Amerika, Domincan Republic and so on weren' t to far for him to travel. Also when it came down on releasing records Skitzofrenix was pretty busy producing original tracks and doing remixes for Diplo, Don Diablo, Laidback Luke, Dirty South, Icona Pop, and the list goes on. Nowdays everybody in the EDM scene has heard of Skitzofrenix. His latest records are getting released on the biggest labels such as, Revealed, (which is the label of the number 1 DJ in the world Hardwell) Dim Mak, Spinnin Records etc. The future looks very bright for Skitzofrenix in doing what he does, and thats making awesome club records and giving very energetic shows.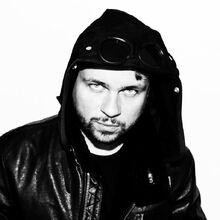 Ad blocker interference detected!
Wikia is a free-to-use site that makes money from advertising. We have a modified experience for viewers using ad blockers

Wikia is not accessible if you've made further modifications. Remove the custom ad blocker rule(s) and the page will load as expected.