Solidisco is the moniker of 2 successful club DJs from New York joining together for an exciting new take on the most timeless of all club genres, disco house. WIth their experiences of traveling as DJs in the mainstream world, their love of music and production wizardry, Solidisco has a fresh recipe of disco house that revitalizes the classic sound of house with a taste of today's musical trends.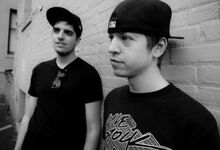 Ad blocker interference detected!
Wikia is a free-to-use site that makes money from advertising. We have a modified experience for viewers using ad blockers

Wikia is not accessible if you've made further modifications. Remove the custom ad blocker rule(s) and the page will load as expected.