Thomas Vink is definitely an artist with his own unique sound and his roots within techno and progressive house shaped his taste in music. Thomas is a very talented sound designer and he arranges his sound layers in a such an interesting and intriguing way that easily absorb the listener in its microworld and carry away the mind with its flow.
Label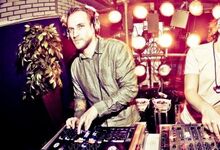 Ad blocker interference detected!
Wikia is a free-to-use site that makes money from advertising. We have a modified experience for viewers using ad blockers

Wikia is not accessible if you've made further modifications. Remove the custom ad blocker rule(s) and the page will load as expected.